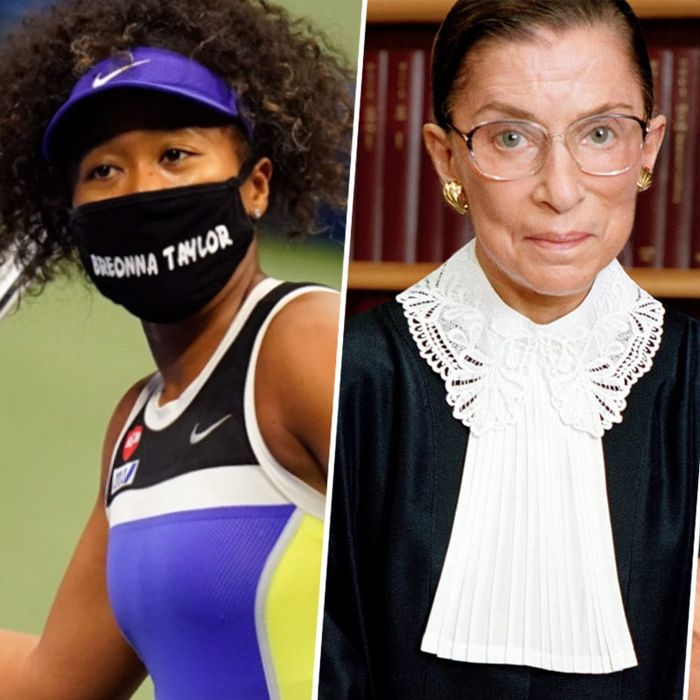 Photo: Frank Franklin/AP/Shutterstock/Supreme Court of the United States/Element Studios
Halloween won't be the same this year, but whether you're planning to celebrate virtually or by hosting a spooky socially distanced picnic in the park, one thing hasn't changed: You still need a costume. If dressing like a zombie or a skeleton feels a bit too dark and depressing, and you'd love a break from anything to do with the election, we're here to help with a bunch of creative alternatives. Here are 11 extremely of-the-moment 2020 Halloween costumes that you can easily put together yourself with a few online purchases.
Sourdough Starter
Whether or not you actually succeeded at making a sourdough starter from scratch during quarantine, this is an easy and comfortable costume that should make people laugh. All you need is a slouchy beige hooded sweatshirt (add matching sweatpants if you want to go all in) and a glass Ball jar, which you can either carry or tie to your hoodie with beige yarn. Just thread the yarn through the jar lid ring without adding the little round insert, tighten the lid on the jar, cut two tiny holes in your hoodie somewhere, and tie the yarn through them. To get the full effect you can also stick a natural sponge or loofah in your jar.
Pen15
While the second season of Pen15 is packed with amazing costume ideas, the Tommy Hilfiger T-shirt that Maya and Anna buy (because it's so "loaded") on a thrifting trip with their mothers is the easiest to pull off. It also makes an excellent couple's or group costume. This one has sizes available up to XXL, but if that's too small for your group you could always cut it and add more navy-blue fabric to the sides.
LeBron James in the NBA Bubble
If you spent the last month watching the NBA playoffs instead of bingeing Pen15, show your fandom by dressing as NBA-bubble LeBron (or your favorite player). We found this human-size plastic bubble you can wear over a jersey, which has the added benefit of ensuring social distancing. If that's too pricey, you could also wrap yourself up in bubble wrap.
Naomi Osaka
Tennis champion Naomi Osaka uses her platform to fight for justice for Black lives. To channel her look you'll need a purple Nike visor, a tennis racquet, a tennis dress, and a mask that demands justice for Breonna Taylor. This one comes from a Black-owned Etsy shop.
Cardi B From the 'WAP' Video
If you want to go sexy this year, there's no better inspiration than Cardi B in her "WAP" video. To get the look, pair a hot-pink one-piece bathing suit with matching elbow-length gloves and a flowy scarf.
Connell From Normal People
Maybe you want to go a little more subtle. Dressing as Connell from Normal People is definitely that — maybe so much that you'll have to spend the night asking everyone for a cup of tea — but it's also sure to inspire some sultry conversations.